When we list your home  on the Multiple Listing Service (M.L.S.), it receives maximum exposure to hundreds of real estate agents throughout California, nationwide and abroad via the most popular real estate websites. When a real estate agent (in SoCal) has a ready, willing and able buyer that wants to purchase your home, home sellers normally pay the buyers agent 2%-3% in addition to our low listing fee of 1%. As a result, the  total commission of 3% to 4% is well below the industry standard commission of 6%.
Therefore, if you agree to accept an offer from a buyer's agent — which you are under no obligation to accept any offer — the total commission would be 3% to 4% (our 1% + 2-3% for the agent representing the buyer) which is well below the industry standard commission of 6% as previously mentioned. So, by offering 2%-3% on the M.L.S. to other real estate agents who can bring strong buyers to your home, you're actually increasing your chances of selling your home quicker and for top dollar.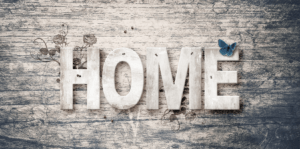 Why for top dollar? Well, because when your home receives maximum exposure online, it will normally receive multiple offers. When this happens, we are able to submit a Seller Multiple Counter Offer Form to all potential buyers asking them to improve — submit their best and highest — offer if they wish to be considered further as the buyer(s) of the property. When executed properly, this will almost always guarantee top dollar for your home because the serious buyers will almost always increase their initial offer amount, almost always above asking price. So, paying the buyers agent 2%-3% can actually turn out to be a great investment and can pay off well.
Ultimately, it's up to you how much to offer other real estate agents when they find your home on the MLS. You are under no obligation to pay a certain amount, but we do encourage home sellers to offer a compensation amount that gives other agents an incentive to help us sell your home.