Sell Home For Only A 1% Listing Fee
We save home sellers thousands of dollars in real estate commissions, while still providing you with professional, full real estate services for a 1% listing fee.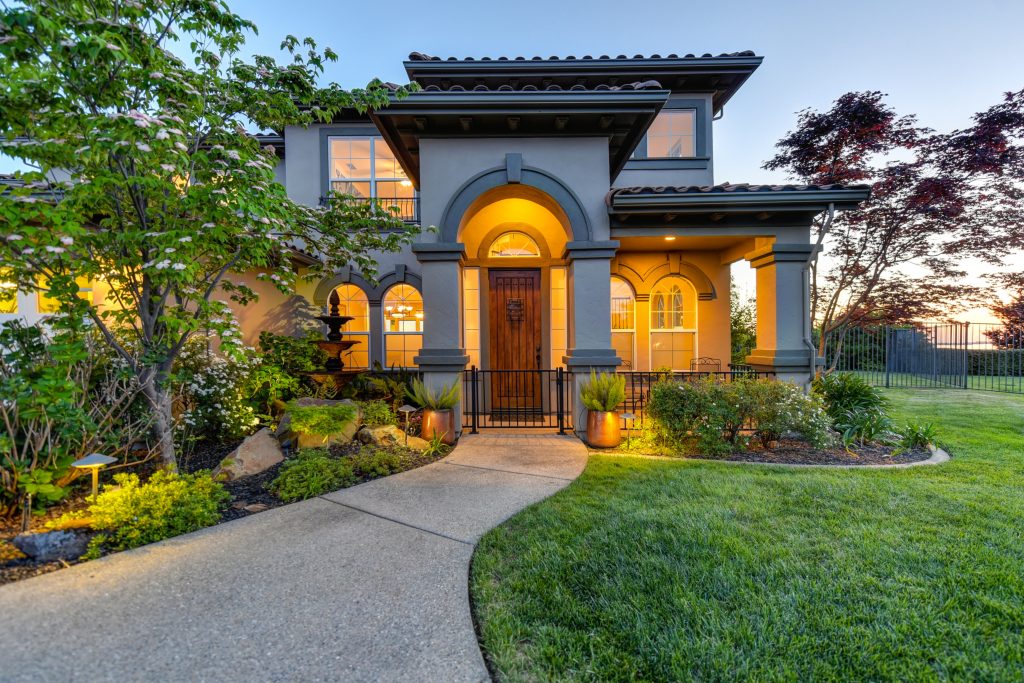 Full-Service At a Fraction Of the Cost
Services Included When You Sell For 1% Commission Listing Fee:
You'll receive expert and hands-on assistance from the moment that you sign the listing agreement to the moment that you hand over the keys at closing.
No upfront fees.
If we don't sell your home, you don't pay us anything.
Full-service, support and guidance from competent and professional real estate professionals.
Maximum exposure of your home online.
Digital signing of all documents for essentially a quick and paperless process.
Net sheet (estimate of all fees, costs, commission(s) and cash out for you at closing)
Comparative Market Analysis (CMA) report of the value of your home.
Pricing strategy to help you sell quickly for top dollar.
Unlimited photos on the Multiple Listing Service (MLS)
Home-staging advice.
Coordinate and schedule showings.
Home is listed on the MLS and on over 100 other real estate websites here and abroad, including Realtor.com, Zillow, Trulia, Redfin and many more. This will provide us with maximum exposure of your home online.
We prepare all of the disclosures and paperwork, except the Transfer Disclosure Statement (TDS) and Seller Property Questionnaire (SPQ) which you are required to answer questions about the condition, etc of your home. Of course, we will guide you and answer any questions.
Open houses.
Negotiate on your behalf.
Coordinate home, termite, appraisal and other inspections.
The buyers real estate agent commission is not included.
Not satisfied with our services? You may cancel at any time.
Put more money in your pocket at the close of escrow
What Other Fees Are Included?
When your home is listed on the M.L.S., it receives maximum exposure to hundreds of real estate agents throughout California, nationwide and abroad. When a real estate agent (in SoCal) has a ready, willing and able buyer that wants to purchase your home, home sellers normally pay the buyers agent 2.5%-3% in addition to our low listing fee of 1%. The total commission of 3.5% to 4% is well below the industry standard commission of 6%. So, by offering 2.5%-3% on the M.L.S. to other real estate agents who can bring interested buyers to your home, you're actually increasing your chances of selling your home quicker and for top dollar.
Why for top dollar? Well, because when your home receives maximum exposure online, it will normally receive multiple offers. When this happens, we are able to submit a Seller Multiple Counter Offer Form to all potential buyers asking them to improve their offer if they wish to be considered further as the buyer(s) of the property. When done properly, this will almost always guarantee top dollar for your home. So, paying the buyers agent 2.5%-3% can actually turn out to be a great investment and can pay off well.
Great News: When we (Realty Connection Group) find a ready, willing and able buyer for your home, you only pay the 1% fee to us. Yup, that's right. You read that correctly. Not a penny more.
Disclaimer:
Our listing fee of 1% applies only to cities within a 25 mile radius from our Downey real estate office. If the city where your home is located is further than 25 miles from 8050 Florence Avenue, Downey, CA 90240, please contact us for more information on how we may still be able to help you with great pricing.
---
Sell Home On Your Own With Our $95 MLS Listing Flat Fee
Have you thought to yourself, "I want to sell my house on my own as a for sale by owner." but you still want maximum exposure of your home online to attract the most buyers possible? If so, we have a solution for FSBO'S, too.
Click =====> $95 Flat Fee MLS Listing to learn more about this option.
---
Video: Listing Guide
---
---
Find Out The Value of Your Home
Easily find out what how much your home may be worth.
To instantly receive a report of the value of your house, please click below.
---
Our Commitment To You
Real Estate Broker Nicolas Romo and his team of Southern California Real Estate professionals are committed to provide you prompt and professional real estate services. Guaranteed.
If you are not satisfied with our real estate services, you may cancel any time without questions. We will put this guarantee in writing.
We will beat ANY of our competitors fees. Guaranteed. Why pay more when you don't have to? The choice is clear.
---
We want to earn your business and be your go-to real estate professionals.
---
Contact Us Today 
Please Complete the Form Below
Realty Connection Group | 1% Listing Fee Real Estate Services
8050 Florence Ave. #109
Downey, CA 90240
(800) 659-4610 #102
Cell: (562) 373-5120
DRE 01787685

Your One-Stop Shop For Selling Your Home For Only 1% Listing Fee
1% Commission Real Estate Broker | Sell Home For 1% Listing Fee | Only 1% Commission To Sell Home| Sell Home For 1%  | 1% Broker Fee To Sell Home | Sell My House For 1% Listing Fee | Sell My Home For 1%
---
These Are Some of the Cities Where You Can Sell Your Home For A 1% Listing Fee in California Using Our Services.
If your city is not listed below, please contact us to find out if your city qualifies for our 1% Listing Fee Option.  If it does not, we will work with you to provide you with great pricing. We promise.
Alhambra 1% Commission
Altadena 1% Commission
Anaheim 1% Commission
Arcadia 1% Commission
Artesia 1% Commission
Bell 1% Commission
Bell Gardens 1% Commission
Bellflower 1% Commission
Beverly Hills 1% Commission
Brea 1% Commission
Buena Park 1% Commission
Burbank 1% Commission
Carson 1% Commission
Cerritos 1% Commission
Commerce 1% Commission
Compton 1% Commission
Covina 1% Commission
Culver City 1% Commission
Cypress 1% Commission
Duarte 1% Commission
Eagle Rock 1% Commission
El Monte 1% Commission
El Segundo 1% Commission
Fullerton 1% Commission
Gardena 1% Commission
Glendale 1% Commission
Hacienda Heights 1% Commission
Hollywood 1% Commission
Huntington Beach 1% Commission
Huntington Park 1% Commission
Inglewood 1% Commission
Irvine 1% Commission
La Canada 1% Commission
Ladera Heights 1% Commission
La 1% Commission
Lakewood 1% Commission
La 1% Commission
Long Beach 1% Commission
Los Angeles 1% Commission
Lynwood 1% Commission
Manhattan Beach 1% Commission
Marina Del 1% Commission
Maywood 1% Commission
Montebello 1% Commission
Monterey Park 1% Commission
Monrovia 1% Commission
Norwalk 1% Commission
North Kentwood 1% Commission
Paramount 1% Commission
Pico Rivera 1% Commission
Rancho Palos Verdes 1% Commission
Redondo Beach 1% Commission
Rosemead 1% Commission
Santa Ana 1% Commission
Santa Fe Springs 1% Commission
Santa Monica 1% Commission
Sierra Madre 1% Commission
Silverlake 1% Commission
South Gate 1% Commission
Torrance 1% Commission
Tustin 1% Commission
Venice 1% Commission
Vernon 1% Commission
West Covina 1% Commission
West Hollywood 1% Commission
Westchester 1% Commission
Whittier 1% Commission